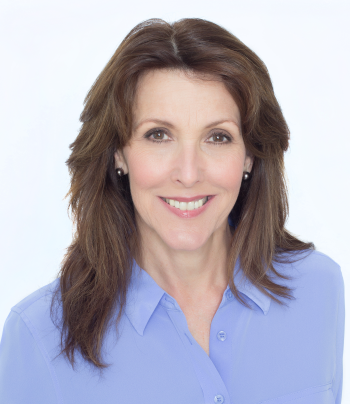 Valaree "Val" Byrne is a rarity among Realtors® serving communities from Coconut Grove south through to Palmetto Bay and the Davis Road corridor. She's a local. Born in Coral Gables, lived in Coconut Grove, and is raising her family in South Miami. Today, she still calls these communities her home – and the place she helps others make their own.
 With an insider's perspective and a penchant for unparalleled customer service, Val has been recognized as one of the most successful residential Realtors® in Miami-Dade County. She is a respected member of the EWM Chairman's Club, which recognizes the top 1% of Realtors® nationally.
 This remarkable career was built upon one overriding, yet simple philosophy: "Working For You."
 After attending parochial schools in Coral Gables and South Miami, Val earned her Bachelor's Degree in Marketing & Communications from Auburn University. She returned to live and launch her career in the communities she called home. Val was a key principal of the successful Byrne, Rinehart & Company Realtors® team in South Miami, and later joined EWM Realty International.
 Today, Val's not so much a Realtor® as she is a personal guide to clients and prospective residents. Her showings – from waterfront mansions to large estates in Coconut Grove and Coral Gables south to South Miami, Pinecrest and Palmetto Bay – reveal the personal knowledge only a local could possess. Showings come alive with details of her own years spent here – raising her kids, walking her dogs, dining with family and friends, and enjoying biking and jogging through the parks and paths.
 It's a life she seeks to introduce and simplify for others. Val often serves as concierge of sorts to her buying clients. She has helped relocating families set up utilities, enroll kids in schools – and move into homes without the hassles common to the transition. For executives new to the region, Val personally has mapped – even driven with them – the best routes to their new offices.
 These insights only a local can possess. These details only a customer-centric Realtor® will deliver. "No" is not part of Val's vernacular. Loyal to her clients – some of whom have bought or sold a half dozen times and more through Val – her clients are loyal in return.
 Each sale is validation of Val's approach to business. Every deal is client focused, attention detailed and results driven. It's not only made Val Byrne a successful Realtor® from Coconut Grove and Coral Gables south to South Miami, Pinecrest and Palmetto Bay. It's made Val her clients' neighbor.