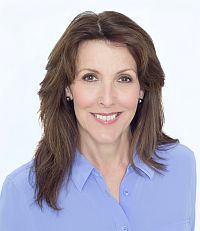 Valaree "Val" Byrne is a rarity among Realtors® serving communities from Coconut Grove and the Ponce Davis corridor south to Palmetto Bay. She's a local. Born in Coral Gables, lived in Coconut Grove, and now resides in South Miami. Today, she still calls these communities her home – and the place she helps others make their own.
With an insider's perspective and a penchant for unparalleled customer service, Val has been recognized as one of the most successful residential Realtors® in Miami-Dade County. She is a respected member at the Diamond Level of EWM Chairman's Club, which recognizes the top ½ of 1% of real estate professionals nationwide.
This remarkable 20+ year career was built upon one overriding, yet simple philosophy: "Working For You."  Val's is as much a Realtor® as she is a personal guide to clients and prospective residents. Her listings and her showings – from waterfront mansions and large estates in Coconut Grove and Coral Gables south to South Miami, Pinecrest and Palmetto Bay – reveal the personal knowledge and market savvy only a local could possess. It's a life she seeks to introduce and simplify for others.
Each sale is validation of Val's approach to business. Every transaction is client focused, attention detailed and results driven. It's not only made Val Byrne one of the most successful Realtors in Coral Gables, Coconut Grove, South Miami, Pinecrest, and Palmetto Bay; it's made Val her clients' valued friend and neighbor.