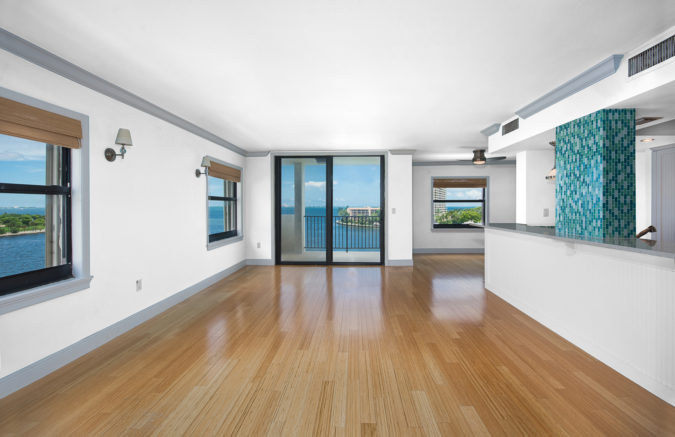 1600 South Bayshore Lane is one of those 'under the radar' communities on the Coconut Grove waterfront that you would only happenstance upon if you lived there or took a wrong turn.  This boutique building is the best kept secret in north Coconut Grove, and from this 7th floor residence one has the most spectacular panorama of Biscayne Bay and all the city lights on the horizon.  You can see interior photos by clicking on any photo or the website below, but what you don't see is are some hard to find features in the Grove like a very spacious and air conditioned first-level storage space,  a "paddle board" bunker the residents share (where I noticed a few bikes too), and boat docks. This is a place you will love to come home to! 
Property Details:
2 Bedrooms | 2 Bathrooms
1,310 Adj. SF

List Price: $715,000
Learn more about real estate in Coconut Grove, Coral Gables, Pinecrest, South Miami, High Pines, Brickell, and Palmetto Bay, by contacting Val Byrne & Associates at [email protected] or at 305-323-6231. Val Byrne – Working For You!