Great article last week in Fox News! If you have a home for sale, or are going to be listing your home for sale you want to read this! In the meantime let me summarize and highlight for you what, for the most part, we have also been seeing in South Florida Real Estate.
Whether selling cars, clothes, stocks, or homes, marketing trends and styles appear, disappear,and sometimes reappear dressed differently! So much of our marketing materials are written – brochures, flyers, ads, blogs, internet remarks, signs, etc. How do we keep it fresh?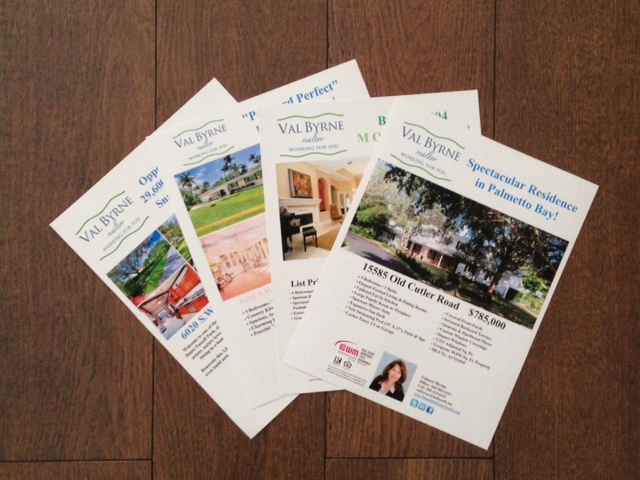 Buzz words, thoughts, and trends for 2013….
What's Hot:
Open Floor Plan
Downstairs Master
Walkability (This South Miami/High Pines realtor prefers to call it "Urban".)
Solar
Energy Efficient
Low HOA fee
Light & Bright
Sunny
Caesarstone
Toto (Fox describes Toto as the "Subzero of toilets".)
Turn Key (In my opinon, a timeless term.)
Move-In Ready
Income Property
Open House (Nothing new for this Miami realtor.)
What's Not:
Fixer Investor Special
Hurry, Won't Last (Whoever researched and wrote the article has not spent enough time in South Miami/High Pines, Coral Gables, Coconut Grove, Pinecrest – or anywhere in Miami for that matter! There is no other way to describe it.)
Gourmet Kitchen
Luxury Bath
Rare (This word has always bothered me.)
Charming (A great word for a front porch.)
Classic (I completely disagree. There are most definitely classic, timeless styles.)
To learn more about South Miami or any other community – including Coral Gables, Coconut Grove, Pinecrest and Palmetto Bay, contact Val Byrne with EWM Realty International on www.MiamiRealEstateWorks.com or email at [email protected] or by phone at 305-323-6231. Val Byrne – Working For You!