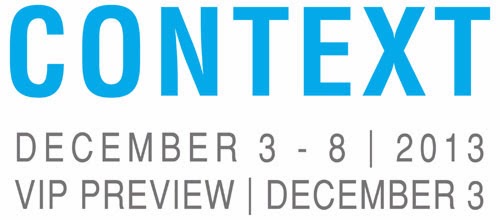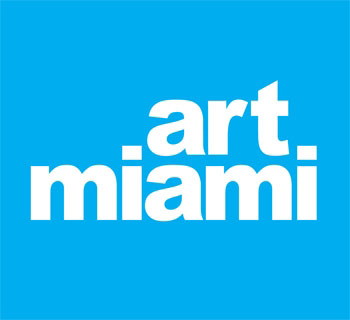 [space] There are so many art venues to see this week; it will be impossible to see everything I want to see.  I have a 'bucket list', and little by little I'm making my way through it.  Yesterday, I went to Art Miami (Christie's International is a sponsor), Context, and Spectrum Miami.  It was a WOW day: wow the gallery displays were amazing, and wow my feet were killing me.  Have you ever seen the Modern Family show where Gloria (Sofia Vergara) painfully walks through Disneyland in high heels and Jay buys her some plush mini-mouse slippers?  Rule number 1 at Art Week Miami: flat shoes.

I dread the traffic but this weekend I'm headed to Miami Beach to enjoy Art Basel, AQUA, NADA (New Art Dealers Alliance – an incredible non-profit!), and the Brazil Art Fair.  The Perez Art Museum is No. 1 on my list, but now it's part of our Miami culture so I may avoid the crowd and see it MANY TIMES in my future.  I look forward to getting back to routine, the holidays, real estate (I specialize in South Miami, Coral Gables, Coconut Grove, Pinecrest, & Palmetto Bay), and family life!
Here are a few glimpses of yesterday (I love animal sculptures. PS,  the bottom right picture is not a sculpture, it's my sleeping dog, Oz):
To learn more about South Miami, Coral Gables, Coconut Grove, Pinecrest and Palmetto Bay, contact Val Byrne with EWM Realty International or www.MiamiRealEstateWorks.com at email at [email protected] or by phone at 305-323-6231. Val Byrne – Working For You!