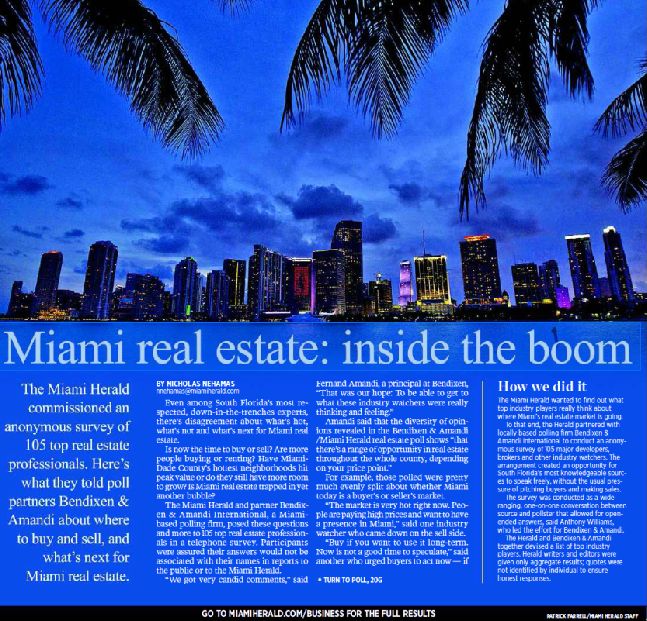 Last week the Miami Herald Business Monday ran a phenomenal story relaying the outcome of an anonymous survey of 105 top real estate professionals and their opinions about the current Miami Real Estate Market.
A couple of the 'players' spoke on-the-record, and it's no surprise one of them was EWM's President, Ron Shuffield, who is undoubtedly the backbone behind the "Best Brokerage" as voted by real estate watchers in the same poll. (BTW, it is an absolute honor and pleasure to work for EWM Realty International). Before I name a few of the highlights and opinions noted in that article I need to point out the backdrop in Ron's picture. Yes, the Miami Herald interviewed Ron at 181 Leucadendra Drive in Gables Estates, a beautiful residence I recently listed.  If you would like more information about that property or would like to see more pictures please visit www.181leucadendra.com or call me for an appointment to see this magnificent property (Alan Potamkin's recently listed home at 1 Casuarina Concourse is pretty magnificent too).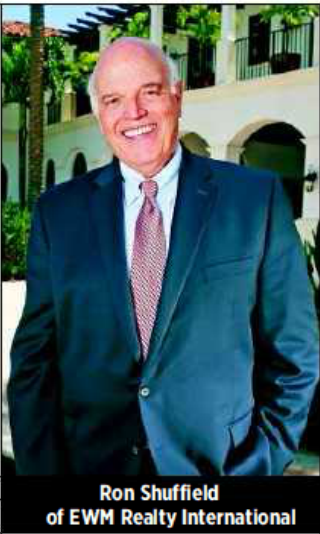 Some highlights from last week's Business Monday feature story:
  •70% of industry professionals think residential home values will continue to rise over the next year (at a slower rate).
  •72% of industry professionals do not believe Miami real estate is in another 'bubble'.
  •Buyers want homes within walking distance of restaurants and shops, and people are making their home buying decisions based on the traffic.
Learn more about real estate in Coral Gables, Coconut Grove, South Miami,  Pinecrest and Palmetto Bay, by contacting Val Byrne at [email protected] or at 305-323-6231. Val Byrne & Associates– Working For