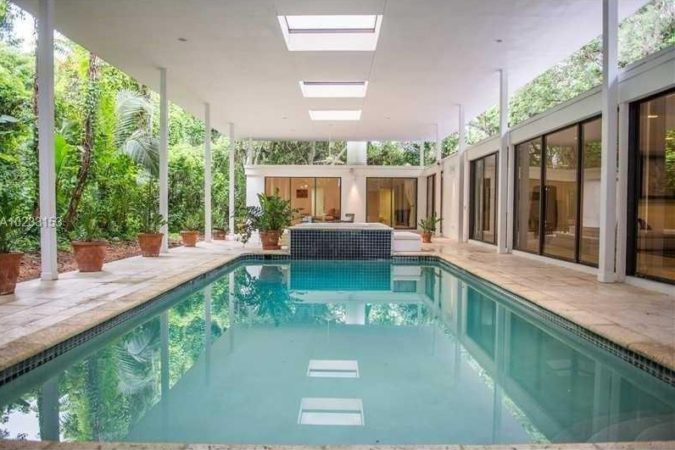 10900 Old Cutler Road, Coral Gables, FL 33156
List Price: $2,750,000
I was so excited to sell this very cool Mid-Century home in Snapper Creek Lakes (one of Coral Gables' premiere communities).  Lester Pancoast, who was married to David Fairchild's grand daughter, Helene, designed it in 1959 and 58 years later it is a timeless display of  modern architecture.  An interesting note is that the roof above the pool was not an original design feature, but was in fact a sun-blocking addition made by the prior owner, who was a dermatologist! It's so perfectly suited for Mid-Century Modern!  The sale of this home and a  wonderful cascade of photographs were immediately picked up by Curbed Miami.
It took very special Buyers to look at this property which had declined over the years, see the beauty, appreciate the architecture (and architect), and embrace the restoration. They have their work cut out for them, but when finished I'm sure it will be nothing less than glorious.  Congratulations to the Buyers and the Seller!
To learn more about real estate in Coral Gables, Coconut Grove, High Pines, Ponce Davis Estates, South Miami, Palmetto Bay, and Pinecrest, contact Val Byrne & Associates at [email protected] or at 305-323-6231. Val Byrne – Working For You!