In my 20-year real estate career in Coral Gables, Coconut Grove, South Miami, Pinecrest, Palmetto Bay, and the Brickell corridor I have NEVER seen so many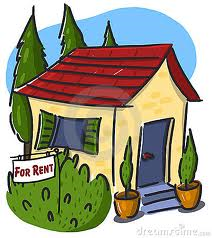 people looking to rent.  I'm predominantly a Buying and a Selling Agent in Miami's luxury home market, but I'm well versed in the local rental market, and typically have 5-10 rental transactions per year.  That is until this year:  I've had 10 rental transactions and 5 current prospects, and it's only April.  I've been preparing Leases from $2,000/month to $20,000/month, and I don't see a slowdown. I'm finding this month that it will cost at least $2 per square foot to get a decently clean, updated single family home with a pool, and in Coral Gables many will have to pay that and skip the pool!
15 rental transactions in four months is so far out of the norm for me that I decided to stop and look at my own stats, as well as a those where I have been renting: Coral Gables, South Miami & High Pines, Palmetto Bay, Pinecrest, and Brickell.  Glaring at me are the number of new-comers to Miami just in my own chamber of business.  There are 10 renters from out-of-state that have moved for job reasons (5 of them physicians); all wanted to rent and scout before buying.  Only 1 is from out-of-the country which confirms what we already know: the "foreign investor" knows Miami is a safe bet; no need to rent and no time to fool around – prices are going up.   The remaining folks are locals renting while they build their new home or are in-between homes; and my favorite renters are an 88 and 95-year old married couple: they wanted a more simple, maintenance free lifestyle so they could relax (me too!).