I went to the Heat game Friday night – and will forever call it THE game of the season.  Not because they beat the Pistons by 22 points – I was texting and on the phone much of the time that was going on –  but because of two other great events that happened during that game.  As part of the Heat's 25th Anniversary celebration they interviewed past Heat players Eddie House and Brian Grant at center court. Well, this South Miami Realtor is not an avid sports person (my boys play basketball so I watch basketball) but 10 years ago I was an avid Brian Grant fan.  Can't tell you why, but I loved watching that guy play – he was a big, strong, really handsome Warrior.  One time I unknowingly sat behind him at a movie and had to move because I couldn't see the screen his shoulders were so broad. Anyway, I learned Friday night that Handsome Warrior has Parkinson 's disease. I spent a good portion of the rest of the game googling the situation, and in true Warrior style Brain Grant has stepped in front of this devil and is on the forefront of fundraising and spreading awareness and comfort to others with Parkinson 's disease. Check out the Brian Grant Foundation at www.briangrant.org.
Second great event was of course watching average Joe spectator Michael Drysch enter and win one of those half-time shooting contests that no one ever wins. I quote the announcer speaking to Drysch: "The only thing standing between you and $75,000 is a basket".  He was not in shape to launch the ball gracefully with 2 hands, so he wound his body like he was in a shot put competition and then single handedly threw the ball from half court with hardly any aim,  and the damn thing went in! In a nano second Lebron James dove on him and they were rolling on the floor. You couldn't tell who was more excited, Lebron or the luckiest guy.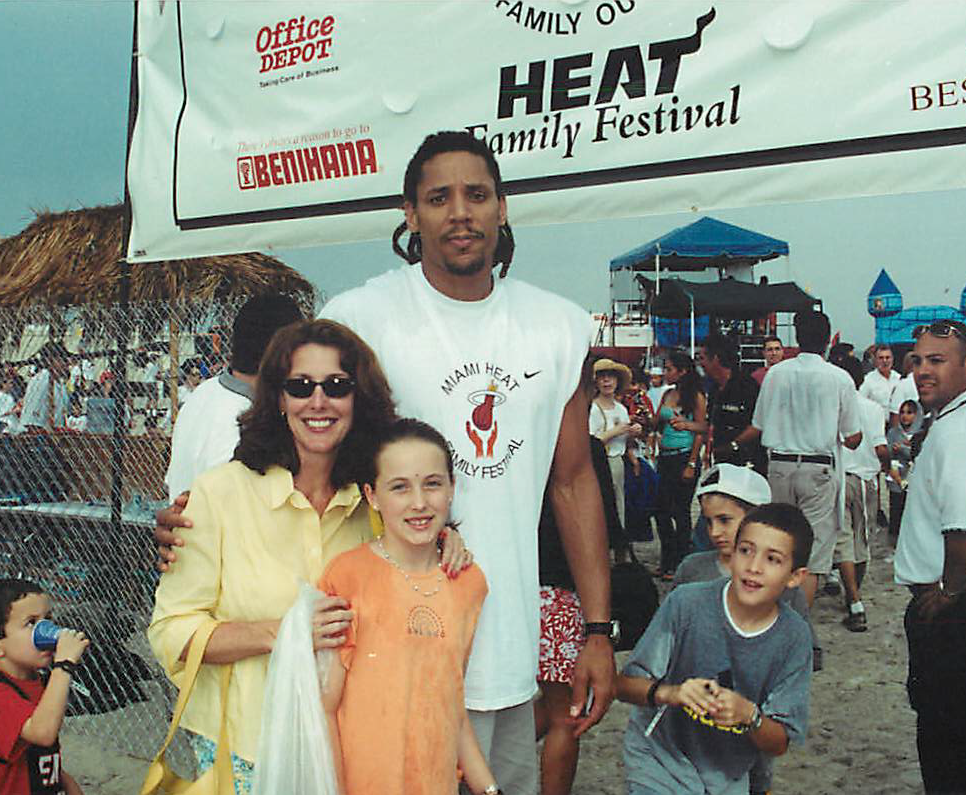 To learn more about South Miami or any other community – including Coral Gables, Coconut Grove, Pinecrest and Palmetto Bay, contact Val Byrne with EWM Realty International on www.MiamiRealEstateWorks.com or email at [email protected] or by phone at 305-323-6231. Val Byrne – Working For You!