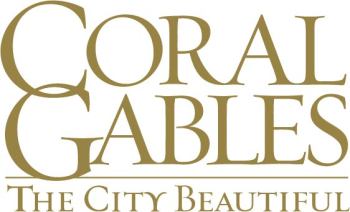 I spend A LOT of time looking at real estate with young physician candidates at Miami Children's Hospital (now Nicklaus Children's Hospital). Last year alone I met and toured Miami with 15-20 of them!
Most of them have just completed or are nearly finished their Fellowships and are looking to 'lay down some roots' so to speak. Many have found the time to research the area; just about all of those inquire about Coral Gables. Why? It's close to the hospital, it's beautiful, and the city has a proper name that is easily 'Googled', unlike much of the Unincorporated Dade County neighborhoods surrounding the area.
If buying, most want to stay under $500,000 which isn't such a bountiful price range in the Gables. I introduce them to wonderful Schenley Park which is where the hospital is located, as well as the neighborhoods between Coral Way (SW 24th Street) and Miller Road (SW 56th Street), along the corridor of Red Road. Parts of this lay in City of South Miami, and parts in Unincorporated Dade County. All a five minute drive to the hospital.
Back to Coral Gables….there are some beautiful condominium communities in the Miracle Mile and business district areas. 55 Merrick Place and Ten Aragon are wonderful, as well as the cluster of buildings on Ponce de Leon Boulevard, north of Miracle Mile. As for single family homes there is not so much! There are only eight 3 bedroom homes for sale under $500,000 right now. My favorite is the one I have listed at 841 Columbus Boulevard of course!! It's has charming front and back front porches, warm wood floors, updated kitchen and baths, and is located on one of the most beautiful streets in the north Gables!
Learn more about real estate in South Miami, Coral Gables, Coconut Grove, Pinecrest and Palmetto Bay, by contacting Val Byrne at [email protected] or at 305-323-6231. Val Byrne – Working For You!